I to Eye
Passing Encounters

As we move from place to place – in the street, while riding the bus or train – many chance encounters take place. Usually we pass by each other quickly, too busy to really see each other. But who are these strangers?
What would happen if your eyes met, if you got to know one another? The encounters depicted in the works displayed here transform the public street into a series of private moments in which smiles are exchanged and eye contact is made. Nino Herman wanders the streets of Tel Aviv, capturing with his lens intimate moments between friends on the sidewalks or on bikes.

Nino (Chananya) Herman
Right: Siren, 2017
Left: At HaBrakha Market Gate, 2010
​Digital photographs, Collection of the artist
In her painting Independence Day in Jaffa, artist Alma Yitzhaki depicts the evening gatherings of youth in Jaffa, for whom every evening their neighborhood becomes an extension of their living rooms. Yael Robin print Dear Jew presents a surprising meeting between an Orthodox boy and an Arab worker on a Jerusalem street. What is each one thinking?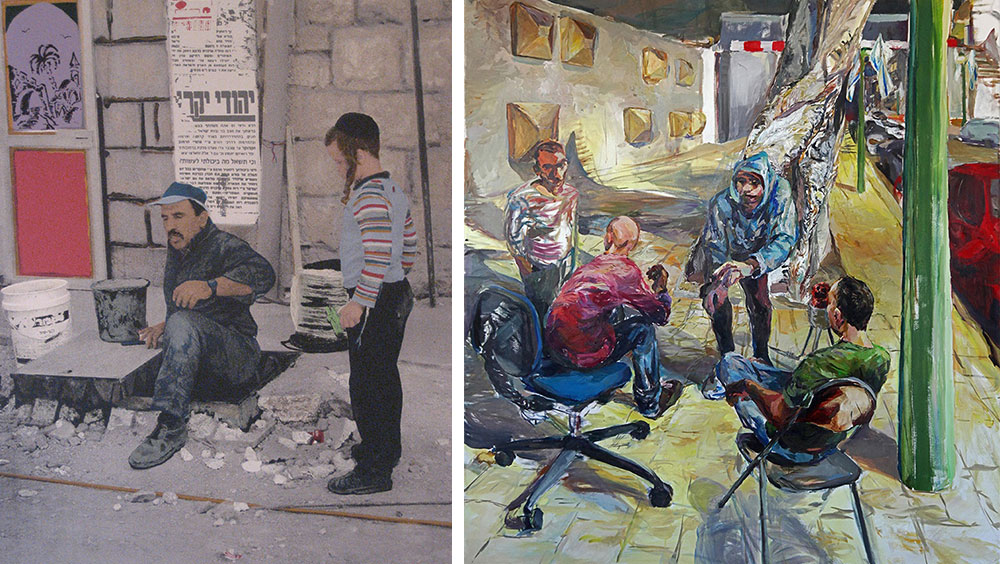 Right: Alma Itzhaky, Independence Day in Jaffa, 2012, Oil on canvas, Courtesy of Shuki and Revital Goldstein, Tel Aviv
Left: Yael Robin, Dear Jew, 2006. Screen print, Collection of the artist
In the work of graffiti artist Know Hope (Addam Yekutieli), a line is drawn on the ground, with each side marked: "Our Side" and "Their Side." When we place ourselves on one side, those on the other seem foreign and are thus kept at a distance. But weren't all of your friends strangers to you.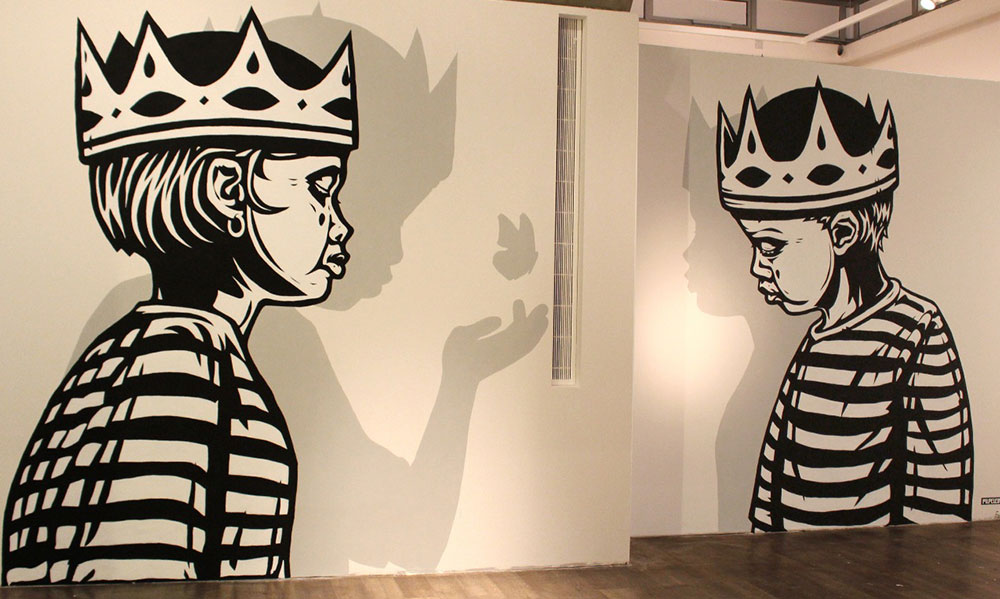 Pilpeled, Untitled, 2018, acrylic on wall