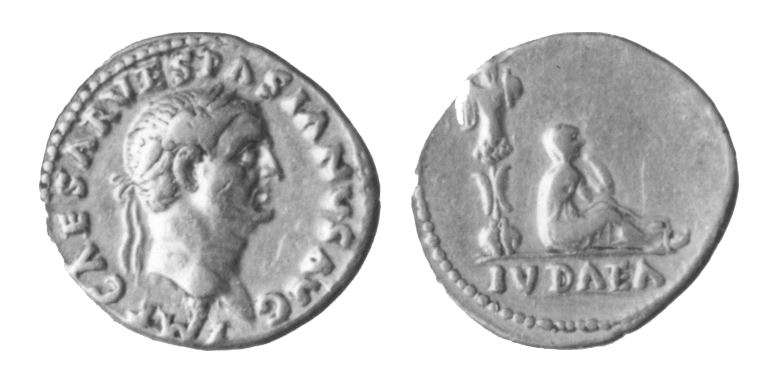 Obv.: Head of Vespasian r.
Rev.: Mourning Jewess seated at the foot of a trophy
The Romans commemorated their victory over Judea and the destruction of Jerusalem in various ways. One of these was through the minting of coins depicting the Roman emperor Vespasian and his son Titus - commander of the Roman Army when the revolt was suppressed. The coins also bore the inscription "Captive Judea" or "Judea," beside a personification of Judea as a woman in mourning sitting beneath a palm tree, with spoils of war beside her - Judean weapons that fell into Roman hands. On rare occasions, as in the coin exhibited here, the woman is portrayed with her hands bound behind her back, showing the province in complete subjugation.