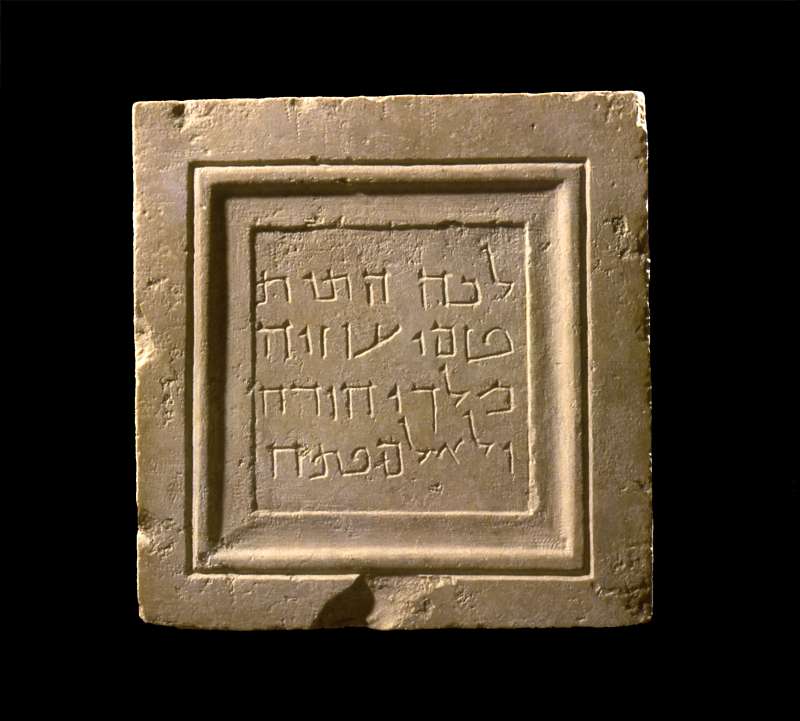 King Uzziah, who ruled in the 8th century BCE, was famous for his building projects. When he died, he could not be buried in the royal tombs, because he was a leper. Some 700 years after his death, in the Second Temple period, Jerusalem expanded, and Uzziah's tomb had to be moved outside the new city limits. This Aramaic epitaph was erected to mark the king's new burial place.
Inscription in Aramaic:
"Hither were brought
The bones of Uzziah
King of Judah.
Do not open!"