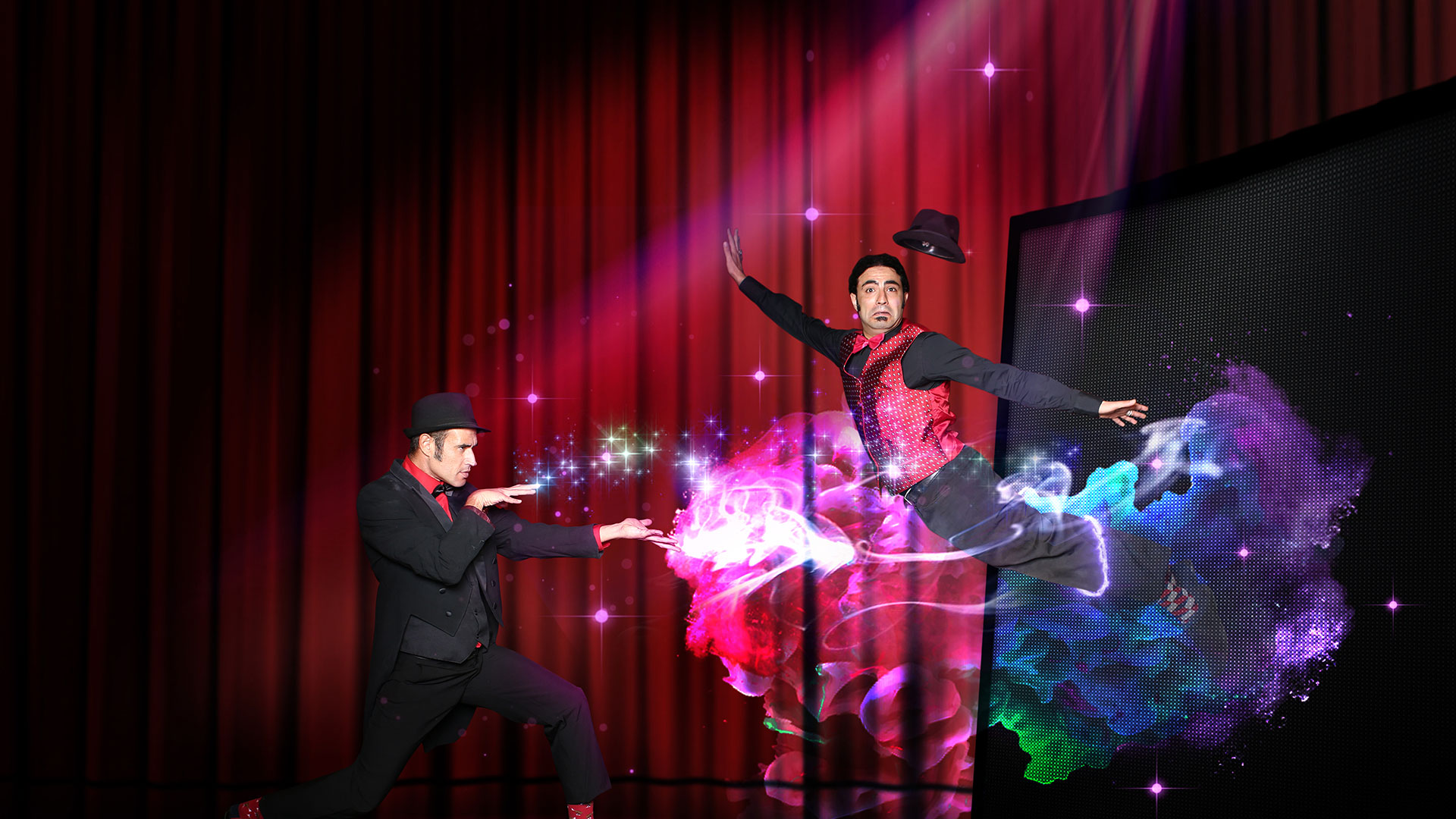 Hanukkah in the Museum
Free Entrance for Children
When:
Sunday, 17 Dec - Wednesday, 20 Dec
The Magic Screen | Theatrical Illusions Show Combining magic and animation on a giant LED screen
Welcome to a wonderful world of magic.
Virtual magic between a world of screens and reality.
Objects disappear and figures are pulled from the screen to the stage.
Leon's magic show could have been perfect if his apprentice had not decided to disrupt his performance and steal the show. Leon and the apprentice fight each other and it is up to you decide who the real wizard is and who is actually an illusion.
The Magic Screen will premiere at the Israel Museum during Hanukkah, offering an entertaining experience that combines humor, magic and technology.
The Pyromania Group brings to the stage an artistic language that combines theater, circus acrobatics and dance with multimedia and technology, and now even illusions and magic.
18-20 December | Mon-Wed | 11am 12:30pm, 14:00pm
IS 45 members and children, IS 65 for adults including entrance to the Museum
---
Hanukkah Workshops Inspired by Light
17-20 December | Sun-Wed | 10am-3pm
Ages 3-9 |15 IS
---
Recycling workshop
A dog or cat Hanukkah lamp out of a variety of recycling materials
17-20 December | Sun-Wed | 10am-3pm
Ages 3-9 |15 IS
---
Story hour - winter friends
A puppet theater based on a story by the brothers Grimm with the narrator Anat Geiger-Shabtai
In the Youth Wing Library
Sun - Wed | 12:00 with Anat Geiger-Shabtai
Tues, 5 pm with the Library staff
15 IS
---
Free Activities for the Whole Family
Courtesy of the Jerusalem Development Authority
Sun – Wed | 17-20.12 | 10 am – 3 pm
Free | At the Youth Wing
Magic Lantern
Shapes and colors will come alive with a single ray of light…
Hanukkah Riddle
Quests inspired by the Feast of Lights in the Jewish Art and Life galleries
Enlightening Explanations
Museum guides will stand next to objects relating to Hanukkah, and will tell their stories (11 am – 1 pm)

---
Activities Throughout the Year
Free
Coloring Sheets in the exhibition Jerusalem in Detail
Activity Booklet in the exhibition Faces of Power
Application in the Jewish Art and Life Wing
Selfie in the Israel Museum Booklet - A photography route in the Art Garden that ends up in Instagram
Family Tour using the Israel Museum Map - with a game and a quest in the Shrine of the Book, the Art Garden and the Exhibition Galleries
Birthday Celebration
Celebrate your birthday in the Cats and Dogs exhibition
5 – 10 year olds | for details call 02-6771302
Illustration Library
Big Art for Little Artists
INS 30 | NIS 25 for Family Membership holders
Mon | 4:30 pm for ages 4 – 6 | 5:45 pm for ages 7 – 9
Tuesday in the Library - Story Hour
no added charge | Tues 5 pm
Recycling Workshop
Tues 4 pm – 7 pm | NIS 15 | NIS 10 for Family Membership holders
Time Travel: The Story of the Dead Sea Scrolls
Animated Children's Film
Every half hour | Shrine of the Book Auditorium | no added charge
Sun, Mon, Wed 10:30 AM – 4:30 PM | Tues 4:30 pm – 7:30 pm | Fri 10:30 am – 1:30 pm
Archaeological Tel
Photographs and information displayed along a 20 m long wall details the stages of an archaeological dig and the evolution of archaeology in Israel.
At the Youth Wing | During Museum opening hours | no added charge

Art Classes for children, youth and adults with artists-teachers
Drawing, painting, sculpting, animation, photography and pottery
Details Tell 02-6701303