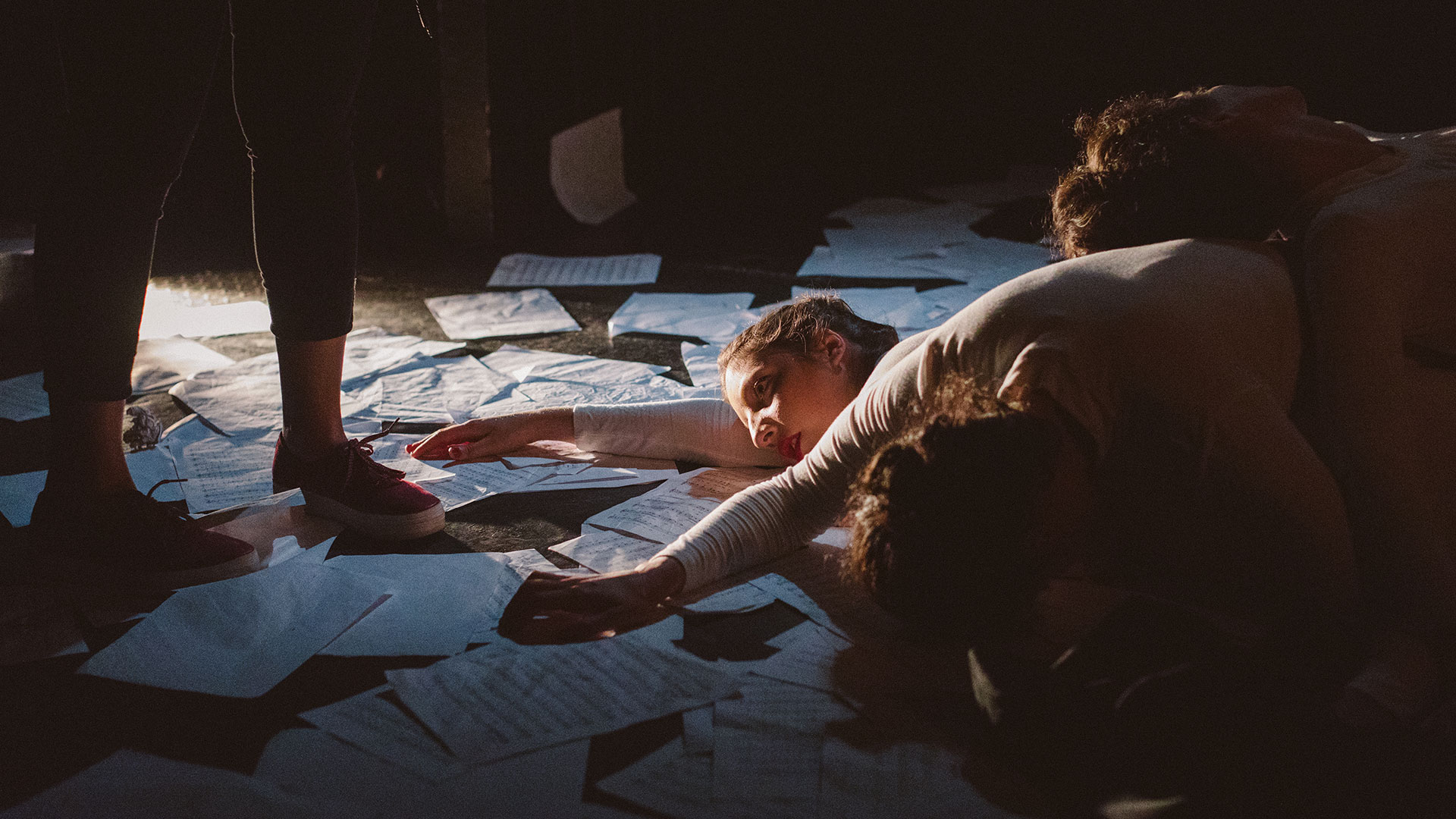 E Syndrome
Three act concert about the Eichmann Trial
Israeli Art Galleries, Artist Room
Price: IS 65 | Members IS 50 | Soldiers and students IS 55 | Includes admission to the Museum after 4 pm
Language: Hebrew
Adolf Eichmann's trial began in April 1961 at the Gerard Behar Theatre in Jerusalem (or 'The People's House' as it was then called). The trial's protocols, the official documentation and the literature that arose from it bring forth essential questions about the performativity of evil and the performativity of justice. The person who managed to navigate between those two questions and confront them with one another was the philosopher Hannah Arendt. In her report of the trial for The New Yorker, Arendt wisely exposed and reflected the various contradictions in the Eichmann Trial - an event that repeatedly swung between a trial and a public spectacle, one that consistently brought up the conflict between democracy and dictatorship, between insult and rage, between victim and murderer and between audience and performer.
On an exposed and revealed concert stage appear a choir and a string trio who tell the story of the Eichmann trial through singing, music and rhythm.
The protocols of the trial are the resource material for the show. The tension between the musical aesthetic and the severe testimonies poises questions in regards to pleasure derived from horror, the numbing of senses and herd mentality - also in connection with the audience watching.
The role of music in Syndrome E is to allow for a new external viewpoint of the trial. The musical aesthetic of each scene is employed to express a different idea, with every sound containing its own manipulation presenting to us the social-legal debate and its various voices. In this way, Syndrome E seeks to deconstruct mechanisms of violence, justice and performance, in order to illuminate them anew and ask how we might "perform evil", how we might "perform justice", and what role these two things play in establishing human morality and the social fabric. Through the music we ask how a civilised society transforms into an exterminating machine and what the role of performance is in this process.
The name Syndrome E also relates to the neurological model developed by Prof. Itzhak Fried, an Israeli brain researcher. The model describes the process by which a normal person becomes a mass murderer.

Director: Maya Buenos
Performers: Sharon Elazar, Maya Buenos, Mary Ann Genin, Mayan Zitman, Or Hason, Elon Frieman, Zlil Rubenstein
Composer and musical director: Daniel Fine