Summer Activities for the Whole Family
Free admission for children throughout August
Cats and Dogs
Are you a cat person or a dog person? Who is truly man's best friend? Are cats and dogs really natural enemies? This exhibition for the whole family is devoted to pets, as depicted in artworks from antiquity to the present day.
---
The Art of Escape
The entire Museum becomes an Escape Room: riddles, clues, and tasks take you on a journey across eras and cultures, inviting you to examine the Museum's treasures from up close. Only by solving the mystery and cracking the code will the door open.
---
Summer Activity Yard
From the Urban Jungle to the Home
Inspired by the exhibition Cats and Dogs
From stray dogs and cats who live in dumpsters, to house pets. Interactive stations invite the participants to play, learn, experiment, and encounter the world of these beloved animals.
Courtesy of the Shapiro Family, in memory of Betsy Shapiro.
Designed by Koom-Koom Theatre Group
Further information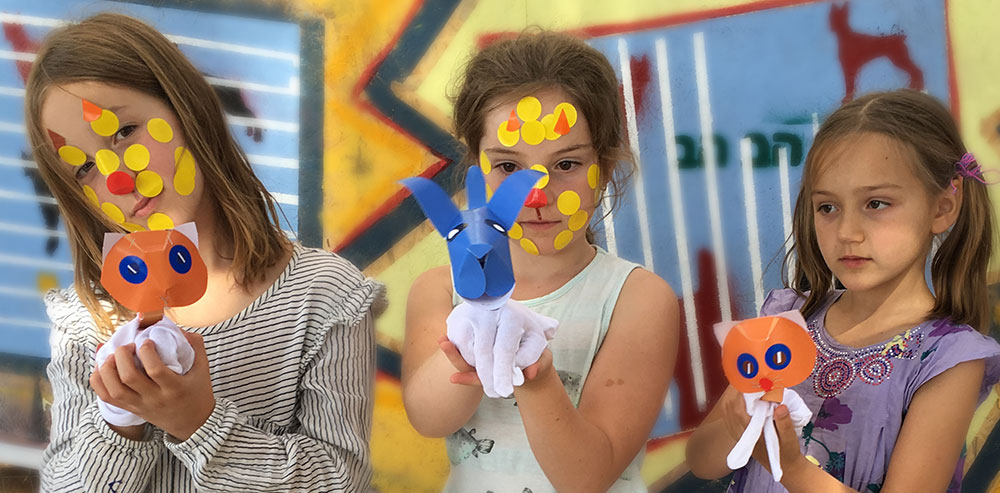 ---
Happening of Cats and Dogs
A Celebration of Cats and Dogs for the Whole Family
Come and meet these pets through stories, performance, art workshops, special lectures, films, music, and you may even win a chance to adopt a cat or dog and bring them home!
Further information
---
Tours for the Whole Family
My Family and other Animals
A tour of the Museum's exhibitions inspired by Cats & Dogs
Maybe, Maybe Not: How Do You Say That in Chinese?
A short lecture (followed by a tour) on the works of Chinese artist Ai Weiwei
August Sun – Fri
Further information
---

Recycling Workshop
Woof + Meow = Wow!
A variety of materials are transformed into objects from the world of cats and dogs
See dates and times
---

Illustration Library
Programs sponsored by Anthony and Vanessa Beyer in honor of their children Alexander and Nikolaus Mandel Beyer
About the Library
Exhibition: Beloved Dog
The Illustration Library hosts New York-based illustrator Maira Kalman in an exhibition devoted to beloved dogs. Photographs from the Museum's collections are combined with illustrations from Kalman's books. Also featuring a mural created by the artist especially for the space, inspired by the photographs in the exhibition.
To the exhibition page
Meetings with authors and illustrators | Story Time
Aunt Lea by Shumish, with author Shoham Smit
On Naomi Shemer A special meeting with the writer's daughter, Lali Shemer
Yuval Caspi, comic artist
Illustrator Ilana Zafran and her cats
Where the Wild Things Are with Mia Sahar
Tales of Cats and Dogs with Shlomit Dvir
Story and Movement for the New Year with Elite Etrog-Hyman
Where the Wild Things Are with Mia Sahar
Tales of Cats and Dogs with Shlomit Dvir
Art meets a Story with Michal Kerer
Story and Movement with Elite Etrog-Hyman
---
Interactive Archaeological Dig
Photographs and information displayed along a 20-meter-long wall detail the stages of an archaeological dig and the evolution of archaeology in Israel, following an object from discovery to display. An activity booklet accompanies the visitors at the path's five stations.
---
The Museum – Especially for You!
Families of children with special needs are invited to visit the Youth Wing exhibition Cats and Dogs and the Activity Yard – specially adapted for the children.
9.7, 6,27.8
Sun | 5–7 pm | IS 20 per family | Space is limited
Register at tel. 677-1379 or timnahsh@imj.org.il
---